Brooke chosen charity for South of England Show
Brooke Action for Working Horses and donkeys has been named as the chosen charity for the South of England Show, by Her Royal Highness The Duchess of Cornwall.
The South of England Show is organised by the The South of England Agricultural Society, which celebrates and supports agriculture and the countryside. Celebrating its 50th Anniversary in 2017, the show will showcase the best of British agriculture, horticulture, forestry, equestrianism, rural crafts and skills as well as delicious, local food and drink on 8, 9 and 10 June.
With your help we can reduce the immediate suffering of the world's most vulnerable working horses.
Clarence House has announced that Her Royal Highness will attend the event Thursday 8 June 2017, at the South of England Showground in Ardingly. Brooke will also be at the event, with a stand and information about the charity displayed around the site.
The Duchess of Cornwall is president of The South of England Agricultural Society for 2017 and is president of Brooke.
Petra Ingram, Chief Executive of Brooke said: "We're delighted that Her Royal Highness has chosen Brooke to be the charity beneficiary at the South of England Show for 2017.
The Duchess has been our president since 2006, and helps us by bringing public attention to the plight of working horses, donkeys and mules around the world. We are deeply grateful for her support.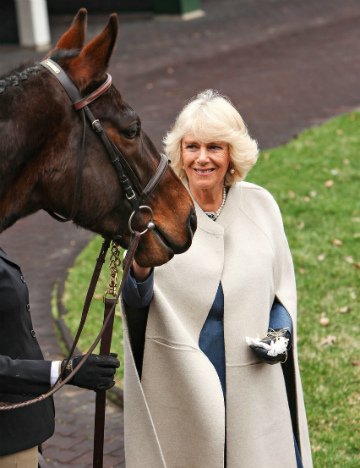 "The South of England Show is a great fit for Brooke as the working horses and donkeys we support often work in agriculture, albeit in very different environments. I think there's an interesting contrast to showcase, so I'm excited to work with the organisers to see how best we can demonstrate this, especially on this, their 50th anniversary."
You can visit the Brooke stand at The South of England Show. Buy tickets online at www.seas.org.uk and save 15% off the gate entry price; offer ends midnight 7 June. Under 16s go free accompanied by a paying adult.
Photo right: Her Royal Highness at a launch event for Brooke USA in 2015. Credit: Jennifer Munson