Brooke attends CFS for World Food Day 2019
Brooke is attending the Committee on World Food Security (CFS) to highlight the vital contribution of working horses, donkeys and mules to food security, tying in with World Food Day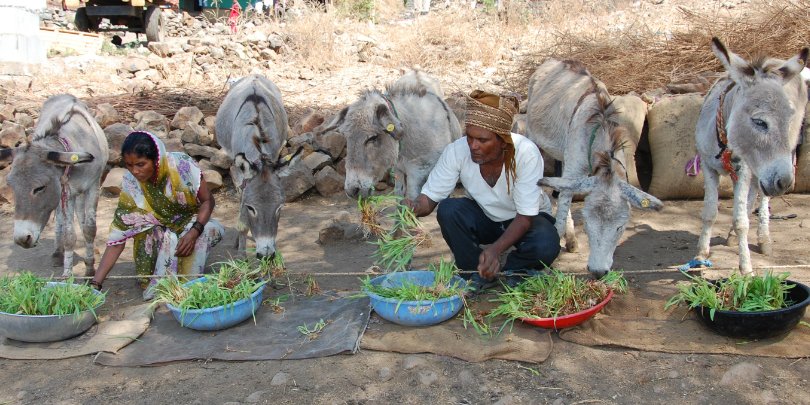 This week, 14-18 October 2019, Brooke is attending the Committee on World Food Security (CFS) at the Food and Agriculture Organization of the United Nations (FAO) headquarters in Rome. It ties in with World Food Day, which takes place on 16 October 2019, and International Day of Rural Women, which took place on 15 October.
As well as providing transportation for people and materials, working animals across the world have a vital role in providing food, both directly by transporting goods to and from the market, and indirectly by earning money to buy food.
In 2016, thanks to Brooke's efforts, the CFS recognised working horses, donkeys and mules as 'working livestock'. We are now able to attend CFS46 because our Specialised Consultative Status with FAO allows us to input into policy discussions. Being part of the CFS Civil Society Mechanism also allows Non-Government Organisations like Brooke to contribute to FAOs work.
Brooke representatives will be meeting with policy makers, representatives from United Nations countries, civil society and the private sector to highlight the vital contribution of working equids to agriculture, food systems and food security. We're also advocating for working livestock to be recognised more clearly in the Sustainable Development Goals, a collection of 17 global goals set by the United Nations General Assembly working towards 2030.
Margaret Mpatiany - Kenya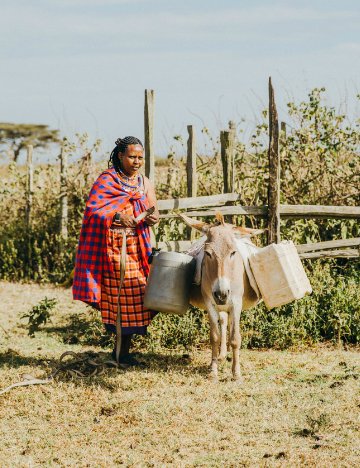 Margaret uses her donkeys to go to the market twice a week. As well as buying food for her family, she will also buy potatoes and cabbages in bulk and bring them back to her community to sell on. Chicken feed is also brought from the market with her donkeys. 
"The donkeys have helped me in a lot of things. As well as fetching water, they help me to get to the market to get food stuff for consumption at home and also for commercial purposes." 
When her husband's father was ill, Margaret nursed him and she relied on the donkeys for this. She would send the other women out with her donkeys to collect firewood to keep him warm, get water to wash and drink and to the market to buy him food.
Learn more about how working livestock contribute to food security