Brooke attends Animals in War Memorial Remembrance Gathering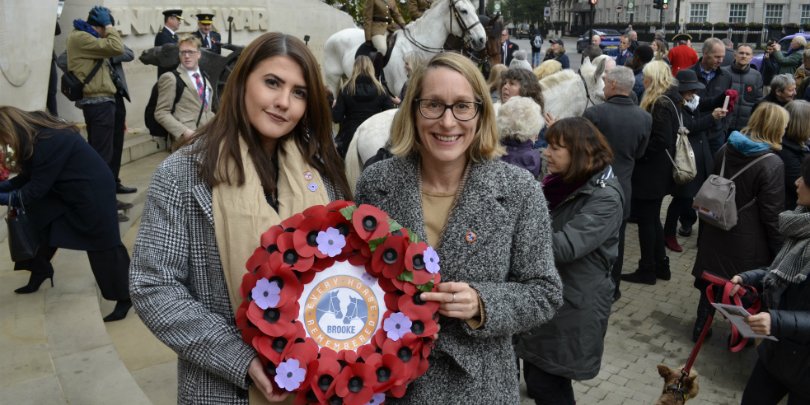 Brooke was represented by Capital FM DJ and supporter Aimee Vivian at the Animals in War Memorial Remembrance Gathering in London on Friday 8 November.
Cavalry horses, a mule and donkey from the British Mule Society and numerous dogs attended the Park Lane memorial to honour the animals who have given service and sacrifice during human conflict. The event was attended by many animal charities including Dog's Trust, Blue Cross and Battersea Dogs & Cats Home, and concluded with a reading by Sir Derek Jacobi.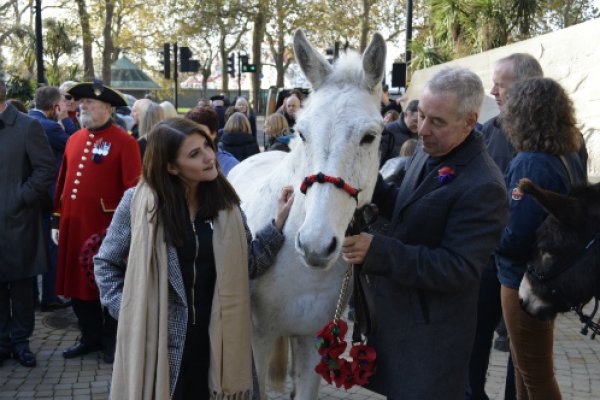 Aimee, who was joined at the service by Brooke Director of Strategy and Performance Clare Twelvetrees, said: "At this time of year, it's so important that as well as remembering our soldiers, we pause and reflect on the bravery of the millions of working horses, donkeys and mules who served alongside them. As a lifelong animal lover, I was honoured to represent Brooke at the Animals in War Memorial and raise awareness of the millions of equines working around the world today who still need our help."
Eight million horses, donkeys and mules lost their lives in World War 1, from shellfire and gas attacks, freezing mud, exhaustion, and mud-borne and respiratory diseases. Unfortunately, most animals who survived would not come home and were instead sold into a life of hard labour. Brooke was founded in the 1930s when Dorothy Brooke moved to Egypt and discovered hundreds of emaciated and exhausted British ex-warhorses working on the streets of Cairo. She raised money to create the Old War Horse Memorial Hospital in the city and the Brooke charity was born.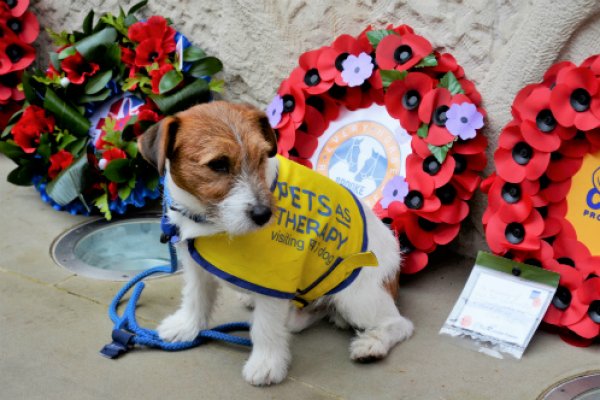 This week, Brooke has been urging supporters to get involved with Every Horse Remembered Week on Facebook, which runs from 1-11 November and encourages people to honour the heroic warhorses of the past whilst remembering that there are still millions of horses, donkeys and mules working to support communities today.
Friday's Animals in War Memorial event was organised and funded by Petplan Charitable Trust and Dogs Trust, and has taken place annually since 2004 when the memorial was unveiled by HRH The Princess Royal. The Petplan Charitable Trust also provides ongoing support to Brooke's projects.