Animal welfare recognised as critical for environment and sustainability in historic UN resolution
The United Nations Environment Assembly (UNEA) yesterday passed a historic resolution recognising the pivotal role of animal welfare in sustainable development and environmental health.
The UNEA is the world's highest-level decision-making body on environmental issues and sustainable development. The fifth annual assembly highlighted the need for a One Health approach to protect people, plants and animals from future pandemics, following the tragic consequences of COVID-19, a zoonotic disease that spread from animals to humans.
After lobbying from a group of animal and environmental organisations, including Brooke, the UNEA adopted a resolution recognising the nexus between animal welfare, the environment and sustainable development. This resolution is the first-ever acknowledgement of animal welfare within the United Nations Environment Programme's (UNEP) framework.
Now more than ever, it is necessary to take a holistic and intersectional approach to sustainable development. We need effective action on environmental and sustainable development issues while operationalising One Health. This resolution is a step in that direction.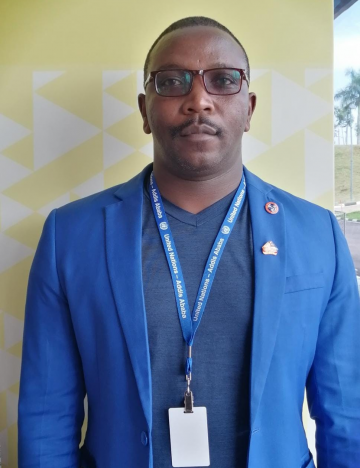 Brooke East Africa's Advocacy and Innovations Officer Samuel Theuri was in attendance. He said: "UNEA was a win for animals with the adoption of the animal welfare, environment and sustainable development nexus resolution being adopted. This will be a critical ingredient for advocacy and legislative backstopping." 
The resolution is the result of tireless campaigning by 12 organisations, led by The Africa Network for Animal Welfare (ANAW), the World Federation for Animals (WFA) and the African Union Inter-African Bureau for Animal Resources (AU-IBAR).
The UNEP also announced a new fund to help governments take a holistic approach to policymaking and prevent future pandemics. Through the application of enhanced One Health approaches, the fund aims to achieve improved policies and cross-sector collaboration across animal welfare, human health and the environment. 
Weak animal health systems in low and middle income countries leave us at risk of future pandemics. Governments and institutions can only truly realise the One Health approach by investing in animal health systems. Read our recommendations here.
Brooke also recently highlighted the importance of animal welfare to achieving the SDGs at the Africa Regional Forum on Sustainable Development. Find out more about the side event hosted by the International Coalition for Working Equids (ICWE).