How to write a Will whilst social distancing
Writing a Will at the moment comes with some extra complications, as the social distancing measures in place could make it harder to get a solicitor or to find someone to witness your Will.  Here is some useful information that may make it easier for you.
Can you write your Will and still social distance?
Your Will is your chance to take care of everything that's important to you – it lets you decide what happens to your money, property and possessions when you're no longer here. Many people believe that writing a Will is complicated, whereas in fact it's relatively straightforward and something we should all do.
But writing a Will at the moment does come with some extra complications – the social distancing measures in place might make it harder to get a solicitor or to find someone to witness your Will.
Many solicitors (who are classed as key workers) are finding inventive ways to stay in contact with their clients during this time, including video calls, email and post. Solicitors can often take instructions over the phone, and many have set up procedures for the signing of Wills whilst social distancing is in place.
See the latest guidance from The Law Society on making or amending a Will.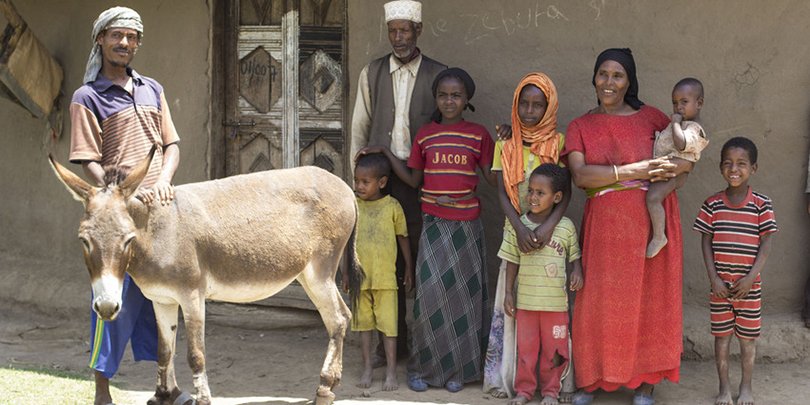 Did you know you can leave a gift in your Will to a charity ?
Start your Will
If you die without a Will the law says who gets what. To avoid this, why not start thinking about your Will today? Here are the top 5 questions to ask yourself when writing your Will.  
1. What is the value of your estate?
Before you speak to a solicitor or professional Will writer, try to have a rough idea of what you own and what it's worth – things like:
Your primary home
Any other property you own
Furniture and household contents
Cars and other vehicles
Savings
Premium bonds
Any insurance policies
Personal possessions such as jewellery or antiques
Your pension
Any investments you've made
Any businesses you own
Any digital assets you own such as films, TV series, music and audio books
You also need to have an idea of any existing debts you have. These might include mortgages, loans, credit cards, store cards and overdrafts. Again, this doesn't have to be a precise value, but your solicitor or Will writer will want to know approximate amounts.
Find out more about including a gift in your Will
2. How do you want your estate to be distributed – who do you want to benefit?
Over half of the horses, donkeys, mules and communities Brooke reach is thanks to gifts in Wills
Many solicitors will get you to think about what has been important to you during your lifetime when planning your Will. This may include family, friends or causes you care about. You can then specify in your Will whether you'd like to pass money or personal items to certain individuals, or perhaps leave a gift to a cause close to your heart.
Leaving a legacy to charity is not only a way to carry on supporting something you felt passionately about during life, it has the advantage of not counting towards what's taxable – see more on tax relief for charitable gifts.
One other thing to consider is what happens if the people you want to benefit die before you. It's worth bearing in mind that not everyone you list will definitely outlive you, so making some arrangements for anything leftover is a good idea.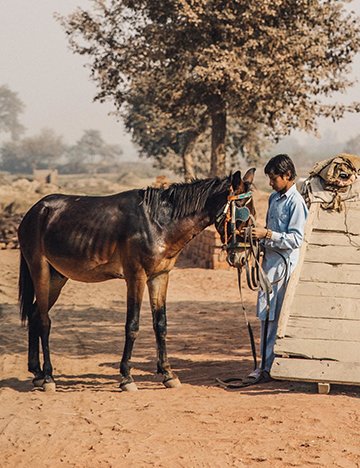 3. Who do you wish to be executors and guardians?
As well as who's getting what, your Will should say who's in charge of making sure they get it. When making a Will you should appointment an executor, or executors, as well as guardians for your children, if you have any.
Executors of a Will are the people who deal with distributing your assets after you've died. Think about who you want to do this carefully, as being an executor can involve a lot of work and responsibility. Ideally, executors should be business-minded family or friends, or they can be professional advisors.
Guardians are also key – this is a good time to think about who looks after your children, pets or any other dependents in the event of your death.
4. How do you ensure your Will is valid?
You should ensure that your Will appoints executors, contains a clear and unambiguous disposal of your estate, and is executed correctly.
Your Will must be in writing and be signed and dated by you in the presence of two witnesses.
It must also be signed by the witnesses who are present at the same time.
Witnesses must be over 18, not a member of your family and they or their spouses must not receive anything under the will (ie they can't be beneficiaries). 
Unfortunately, it's not possible to sign your Will or have your Will witnessed electronically. As there is a long-standing concern that e-signatures increase the scope for abuse and influencing factors.
We know getting your Will witnessed might be tricky during lockdown, so we've put together a few ideas on getting around it. But you should always check with a Will writing professional to ensure your Will is validated correctly.
5. How do you want to store your Will?
Once written, most professional advisors will offer to store your Will for you so that it's not lost. It may also be worth considering storing your Will with the Her Majesty's Court Service.
When your Will is complete, you can also register it with a number of commercial organisations that operate Will registration schemes. See more on how to keep your Will safe.
Interested in remembering Brooke in your Will?
Please be aware that this is for information only and not intended to be legal advice. Please make sure you seek legal advice before putting these measures in place as the requirements to make a Will legal may change.