How to make changes to your Will whilst social distancing
The social distancing measures in place at the moment can add some extra complications to the process of changing your Will.  Here is some useful information that may make it easier for you.
When to review your Will
Government guidelines suggest that you should review your Will every 5 years and after any major change in your life. This could include:
Getting a divorce or a dissolution of a civil partnership
Getting married (this cancels any Will you made before)
Having a child
Moving house
Appointing a new executor if, for example, a named executor has died.
Changes in your financial circumstances, assets and liabilities.
Updating your wishes regarding your funeral, burial or cremation.
How is this done whilst social distancing?
Regrettably you can't amend your Will once it's been signed and witnessed. But updating or changing a Will at the moment does come with some extra complications – lockdown might make it harder to get a solicitor or to find someone to witness your new Will.
However many solicitors are finding inventive ways to stay in contact with their clients during this time, including video calls, email and post.
Did you know solicitors can often take instructions over the phone, and many have set up procedures for the re-signing of Wills whilst social distancing is in place?
The only way you can change it, is by writing a new Will to replace the old one, or by making an official alteration called a codicil.
What is a codicil?
A codicil is a written document that lets you make small and simple changes to your original Will without having to rewrite it from scratch. It's prepared under the same formalities required for a Will and is only valid when it refers to the Will it amends. Codicils are recognised in England, Wales, Northern Ireland and Scotland.
You must sign a codicil and get it witnessed. And it's important you keep it in the same place as your Will.
Unfortunately, it's not possible to sign your Codicil or have your codicil witnessed electronically. As there is a long-standing concern that e-signatures increase the scope for abuse and influencing factors.
We know getting your codicil witnessed may be tricky during lockdown, so we've put together a few ideas on getting around it. But you should always check with a Will writing professional to ensure your Codicil is validated correctly.
For major changes it's best to make a new Will. Your new Will should explain that it revokes (officially cancels) all previous Wills and codicils. You should then destroy your old Will by burning it or tearing it up. It's often useful to seek professional advice when creating a new Will.
When making changes to their Will, many people consider leaving a legacy to charity, or an organisation that they've had a relationship with throughout their lives. Once you've looked after your family and friends, it's a wonderful way to make sure the causes you care about can carry on their important work. For Brooke these gifts in Wills are extremely special; without them working equines would face such an uncertain future.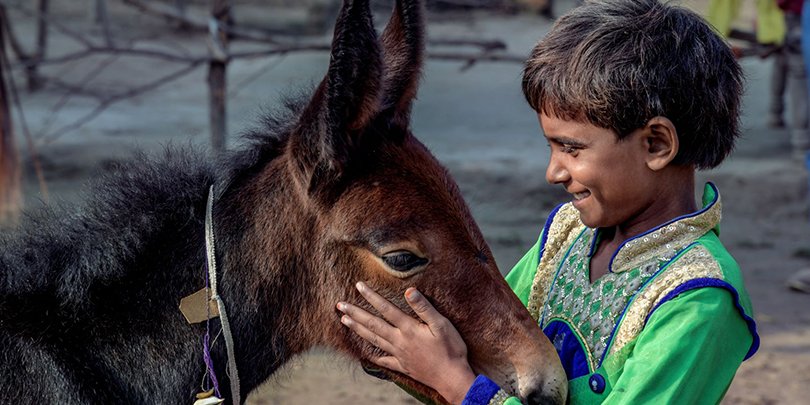 Find out more about including a gift in your Will
Please be aware that the above is for information only and not intended to be legal advice. Please make sure you seek legal advice before putting these measures in place as the requirements to make a Will legal may change.