Get creative
Everyone has creative potential. Whether you've always enjoyed arts and crafts, or you're keen to give it a go – now's the time to get stuck in and do good at the same time.
Are you nifty with a needle, a dab hand at painting, or a budding gardener? Have you always dreamed of creating a colourful quilt or designing costume jewellery?  When you get creative for Brooke you could finally put those plans into action and help transform the lives of hardworking horses, donkeys and mules.
Whether you decide to go it alone, or involve your friends and family, all you need to do is pick your project and sell your creations online or in your community.
I want to get creative, sign me up!
Be inspired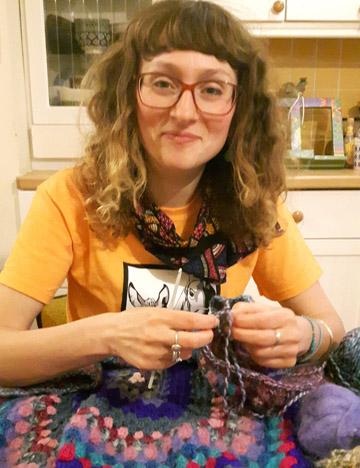 Rosie McConnell from Llangollen made loads of yummy chutneys and stylish cushion covers and blankets to sell at a local fete.
She raised £160 at her stall – enough to buy two permanent water troughs providing refreshing drinks saving countless animals from dehydration.
Now Rosie is busy planting seedlings and plans to sell her plants at boot sales this summer.
There are thousands of ways to get creative for Brooke. Here are a few ideas to get you started:
Knit jumpers, scarves or baby clothes
Sew dresses, patchwork or soft toys
Make jams, chutneys or pickles
Bake cakes and biscuits
Pottery
Painting or print-making
Mosaic
Embroidery or tapestry
Jewellery-making
Stained glass
Grow plants and flowers
Create greetings cards
See also
Set up an online fundraising page so your supporters can begin donating.
Fundraising complete? Send in your wonderful donation and start making a difference to the lives of working horses, donkeys and mules.