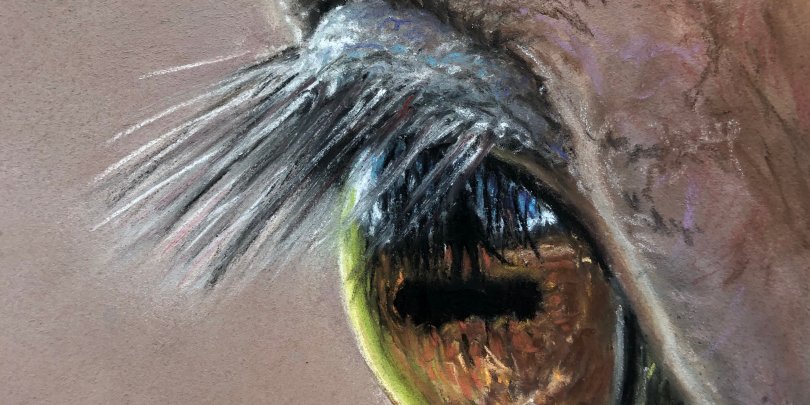 About the Artist
Originally from Liverpool, artist Rosie Mark now lives and works in the Clyde Valley area of central Scotland.  Her artwork focuses on animal portraits - undertaking commissions, both in the UK and further afield which she thoroughly enjoys working on – as Rosie says, "Animals and art, what's not to love?!"  She also exhibits and sells her paintings in galleries locally, globally and online.
Following a message about the Brooke Art Exhibition & Auction and the important work that it does in improving the lives of working horses, donkeys and mules - from a horse-mad friend of Rosie's – she was very keen to donate a piece of art in the hope that it will contribute to the funds and enable Brooke to continue to help these amazing animals.
('Resignation' was created using a reference photo with kind permission of Lesley Charlesworth)
Resignation is framed 36x36cm (14x14") and the image size is 23x23cm (9x9"), Resignation is painted in pastel on Pastelmat.