How we measure our impact
To make sustainable changes to the lives of working horses, donkeys and mules we must measure the impact our work is having.
To measure how effective our work is, we use an approach called the effectiveness framework (PDF 213KB). This looks at all the aspects of our work and tells us how we're doing. For example, we monitor our service provision, community engagement and advocacy programmes in this way to see the effect they are having on animals either alone or in combination.
Eight outcomes
We work towards eight outcomes of sustainable change:
quality healthcare
use and uptake of healthcare services
sustainable healthcare services
behaviour change of owners, users and caregivers
social change within the wider community
change in engagement and priority of equine welfare
change in policy, legislation and practice
strengthened alliances and support for equine welfare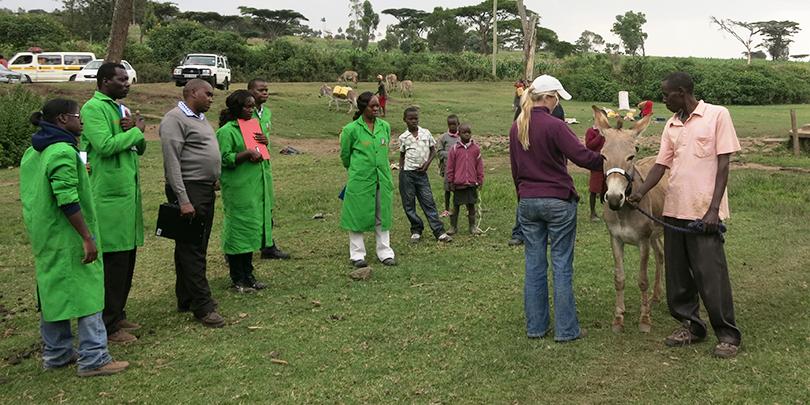 Impact on the animals we work with
Evidence-based tools
We use proven techniques to collect and analyse data. With animals, this involves examining and recording information from groups of animals using our own welfare assessment tool. We repeat this after a period of time in the same location to see what changes have occurred. We also collect information from owners and communities, service providers and policy makers we work with.
Case studies
We collect descriptions, photos and stories of success about the animals and people involved, to learn from our experiences in the field.