Bringing colour to the brick kilns
Combining education with entertainment can have a long-lasting effect.
Using colour and animation to deliver a serious message was a winning combination at the Ilyas Brick Kiln, Mor Khunda in Pakistan.
Around 150 people, including 60 children, were treated to a colourful puppet show promoting animal welfare and showing equine owners how best to care for their animals in the harsh environment of the brick kiln.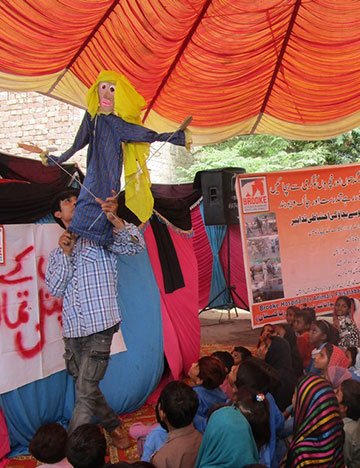 Organised by Brooke Community Animal Health Officer Dr Jahanzeb Tahir, the show also looked at the causes of lameness, and the importance of shade and tree planting.
The response to the messages was very positive, and the puppets particularly helped the children understand welfare awareness, even at an early age.