Compassionate handling for life
Handling can have profound and lasting effects on both animals and their handlers, and can mean the difference between good and poor animal welfare.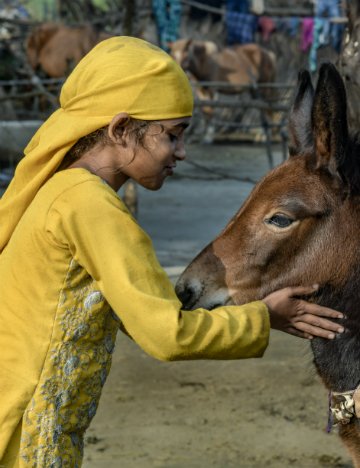 Handling is unavoidable
Handling describes how humans work with, respond to, and interact with animals within their surroundings. It is unavoidable when living and working with animals.
Handling varies in both quantity (for example, frequency, duration) and quality (for example, emotional experience, intensity). Often a daily occurrence, its effects - both positive and negative - can accumulate over the animal's lifetime.
10 principles
These guiding principles apply to all animals, including livestock, cats and dogs. They inspire compassionate handling of animals throughout their lifetime.
These universal principles help the handler make good decisions given the individual animal and circumstances. They recognise that handling will improve with effective training and a commitment to learning and reflecting on good handling methods.
1.    Compassionate handling is the ethical responsibility of every human that interacts with any animal.
2.    Regular positive handling helps animals cope with current and future events, and builds good human-animal relationships.
3.    Take into account the animal's point of view, which is shaped by its own characteristics and previous experience.
4.    Plan ahead based on the animal's welfare state, the local conditions, and your own confidence and abilities.
5.    Ensure interaction is safe for animals and humans.
6.    Appropriate handling methods depend on their necessity and justification, where the intended benefit outweighs the likely harm to the animal.
7.    Use calm, consistent, predictable signals to the animal so they understand what is being requested.
8.    Ensure the animal feels secure and comfortable, is provided with choice and control, and finds interactions rewarding.
9.    Recognise the impact of your behaviour on how the animal feels, reacts and learns, and be prepared to change to benefit the animal.
10.    Create a positive change in human behaviours to handle with compassion through education, training, mentoring and fostering an enabling environment. 
Download the complete report: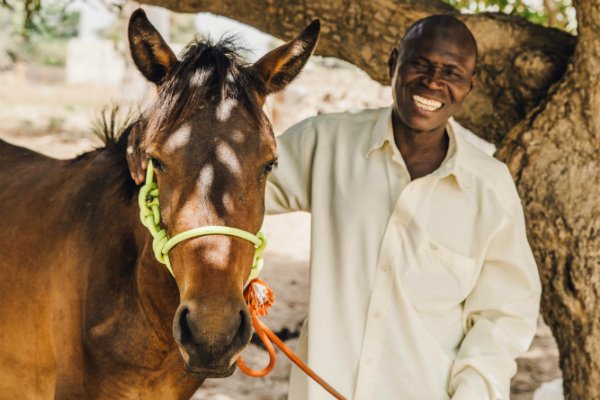 Who should read this publication?
Compassionate handling for life is for anyone who handles animals, and for anyone who works with animal handlers such as vets, mentors and animal healthcare providers. Its practical and succinct approach explains clearly how and why handling should always be an act of kindness and compassion, and Brooke's 10 guiding principles will inspire compassionate handling with all animals.
Compassionate Handling Factsheets
What are the factsheets?
Evidence-based fast facts and useful tips about handling animals.
Why would people look at them?
The factsheets are a good introduction to how important handling is, and the impact it can have on the lives of animals, put in easy-to-digest facts and tips. They're great for learning about animals that you might not have worked with before, or to get some new information about those that you do!
They summarise some of the scientific research in this area, in a simple way, offering an evidence-based approach to working with, and handling animals.
How would people use them?
As a learning aid or tool, when working with other professionals
Sharing knowledge with those in the field
Easy-to-digest education for kids
As a fun way to get others talking about a topic that can have real impact on the lives of animals
To gain understanding of some of the scientific evidence about handling