Brooke publishes second annual research review
Brooke has published its second annual Research Review, giving key insights into the charity's research processes, achievements and learnings of 2020. 
During what has no doubt been a strange year, research continues to be a vital part of Brooke's work. Our research is essential for informing both our programming and advocacy work and providing an increased understanding of the issues working equids and their owners face. A crucial part of the research process is the establishment of new research partnerships. During 2020, Brooke continued to work with the University of Liverpool to deliver guidance on conducting research within the context of COVID-19.
"Due to the global pandemic, we all faced challenges both professionally and personally during 2020. Although some planned data collection was postponed, our global research programme continued to flourish.

Our in-house research team continued to analyse data, synthesise the findings and disseminate our research, and our collaborations with external partners such as the University of Liverpool continued to strengthen. We look forward to sharing our news of new projects and partnerships in our 2021 Research Review."
Research studies from 2020 also include a study on the welfare of coal mine workers and their donkeys in Pakistan. This saw Brooke researchers conduct interviews with 164 coal mine donkey owners and other relevant stakeholders. As the first study to examine the health and welfare services currently available to coal mine donkeys and their owners, the research findings have enabled Brooke Pakistan to influence decision-makers to take steps to improve working conditions for humans and animals.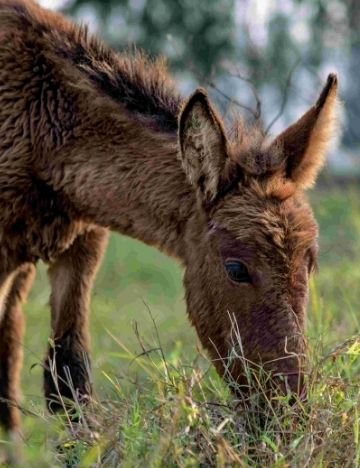 Other key studies from 2020 included research on the socio economic contributions of donkeys to communities in Burkina Faso and the perceptions of mule castrations in India. Thanks to the evidence generated in Burkina Faso, the team can advocate for authorities to pay more significant consideration to donkeys in public development policies. In India, the preliminary study on mule castration has led the way for further research into this area.
Despite challenges posed by the pandemic, Brooke attended a number of virtual international conferences to present the findings of such research. This included the World One Health Congress, the 24th International Society for Anthrozoology conference and the 4th Africa Animal Welfare Conference.
Looking ahead, Brooke will continue to strengthen its relationships with other international non-governmental organisations, universities and research institutes and promote a deeper understanding of animal welfare around the world - both virtually and in person, where possible.
To discuss how you could collaborate with Brooke's research team, please contact [email protected]