Brooke opens new equine centre in Dodola, Ethiopia
Brooke Ethiopia officially opened the Dodola Town Equine Welfare Service and Training Centre in the Oromia Region of Ethiopia, providing a much needed resource for the area's many working horses, donkeys and mules.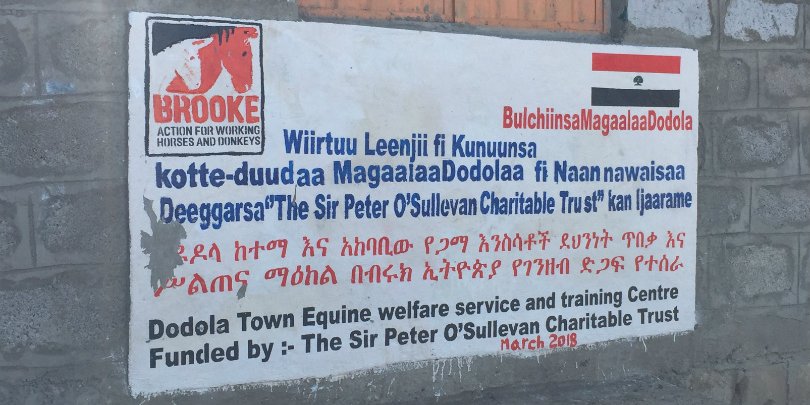 The opening of the centre on Saturday 13 October was attended by the local Mayor and members of the community. It was made possible thanks to a significant grant from the Sir Peter O'Sullevan Charitable Trust.
Ethiopia is home to an estimated nine million working equines. They play a crucial role in the national economy, transporting water, grains, fuel wood and agricultural products, but their welfare is extremely poor. Now, horses, donkeys and mules attending the Dodola market will be provided with vital shade and water.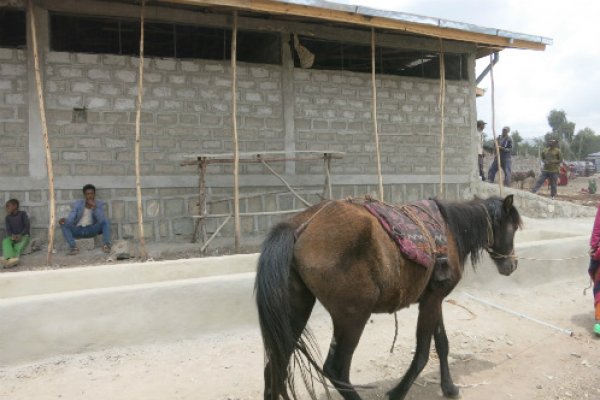 Brooke Ethiopia Programme Manager Yohannes Kassim said: "Previously when owners have brought their horses and donkeys to the market, they have been left to stand in the hot sun throughout the day. Now, animals will be provided with shelter and water before making their way back home. I'm confident that this innovation will allow us to educate the community on the dangers of heat stress and how people should look after their animals."
Brooke Ethiopia is very thankful to the Sir Peter O'Sullevan Trust for making this shelter possible
Sir Peter O'Sullevan became Patron of Brooke in 1999, a role he maintained until he passed away in 2015 at the age of 97 years old.  He was heavily involved with the charity, visiting its work overseas, supporting fundraising appeals and raising money through his charitable trust which has donated £830,000 to Brooke to-date.
Brooke also received funding for this project from The Margaret Giffen Charitable Trust, which contributed to the construction of the market water trough.
Ethiopia is just one of the countries where Brooke is implementing long lasting improvements to the lives of working horses, donkeys and mules and the families who depend on them. Brooke believes the lives and welfare of people and animals are intertwined; healthy working equines help families to put food on the table, send their children to school, and ensure better futures for communities.