Brooke launches new 100 mile challenge Step in their Shoes
This spring, Brooke is urging supporters to Step in their Shoes and take on a 100 mile challenge to raise £100 for working horses, donkeys and mules.
These animals work tirelessly to support livelihoods in some of the poorest parts of the world and cover countless miles to transport water, goods, and people every day. By taking on this personal challenge, you can help us support working equines every step of the way.
You can cover the 100 miles however you like – walking, wheeling, running, cycling, or sharing the miles with a four legged friend – and there's no set time or month to complete them.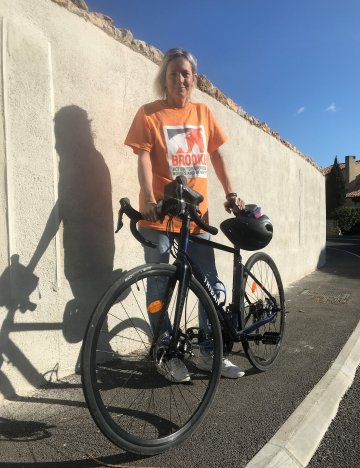 Vet and author Emma Milne is taking on the challenge. She said: "Having seen first-hand the work of Brooke and their amazing vets many years ago I have been a long-term fan and supporter. I love the idea of the Step in their Shoes campaign. The working conditions for the animals and their owners are unbelievably hard and we so often forget how easy our life is in comparison. It won't come close to the gruelling daily challenges faced by the horses and donkeys all over the world but I have pledged to cycle 100 miles to raise awareness and funds for these incredible animals and will share the ups and downs with you as we go!"
It's completely free to sign up and take part and once you've registered, a fundraising page will be set up for you; all you need to do it share the link with family and friends, asking for donations. You'll receive a certificate for completing the 100 miles, plus a Brooke t-shirt or doggy bandana when you hit your first £30 and a Brooke water bottle when you raise £100.
Money raised from this challenge will go towards Brooke's work around the world bringing lasting improvement to the lives of working horses, donkeys and mules. To find out more about the challenge and to sign up, click here.