Brooke backs global collaboration to fight animal disease
Brooke is calling for applications for a fully funded doctoral studentship on 'Burden of Animal Diseases of Working Equids', developed in partnership with the University of Liverpool. This research is part of the Global Burden of Animal Disease programme implemented with leading academic institutions and international organisations such as the Food and Agriculture Organisation for the United Nations (FAO) and the International Organisation for Animal Health (OIE). Brooke is funding the PhD, along with the UK Foreign, Development and Commonwealth Office, and Bill & Melinda Gates Foundation. 
Diseases have a negative impact on livestock health, welfare and productivity. Hundreds of millions of dollars are invested globally to mitigate and treat disease in animals, but there is limited understanding of the burden of animal disease on the health and wellbeing of people, as well as on the global economy. How this burden is shared between smallholder farmers and the commercial sector, or how it is distributed by region and gender, is unknown. Consequently, decision makers lack the evidence needed to allocate funds to issues and interventions that have the most impact on human wellbeing.
The Global Burden of Animal Disease programme is a large multi-stakeholder collaboration that aims to 'measure to improve' animal health at a local, national and global level. The programme will provide information for evidence based investment in veterinary services; allow allocation of resources to key social, economic and environmental problems; and support evaluation of existing animal health investments.
These animals are the backbone of rural livelihoods across Africa, Asia and Latin America, and yet we don't know the full extent of the productivity loss due to disease.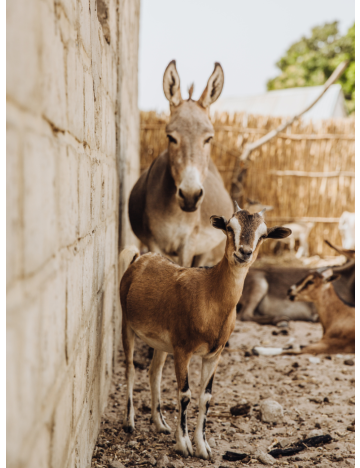 Brooke is joining the project together with 175 collaborators from 90 organisations globally, contributing its specialist expertise in the health and welfare of working horses, donkeys and mules. 
The four-year PhD study on 'Burden of Animal Diseases of Working Equids', based at the University of Liverpool will be co-supervised by Dr. Klara Saville, Brooke's Head of Animal Health, Welfare and Community Development. 
Dr. Saville said: "It is absolutely crucial to gather data to increase our understanding of the burden of disease and poor welfare in working livestock and the impact of this on communities and the wider economy. These animals are the backbone of rural livelihoods across Africa, Asia and Latin America, and yet we don't know the full extent of the productivity loss due to disease. This collaboration will help inform policy decisions as well as improve the lives of working livestock and the livelihoods of their owners."  
To apply for the PhD, visit the University of Liverpool's website