Knit and Craft for Brooke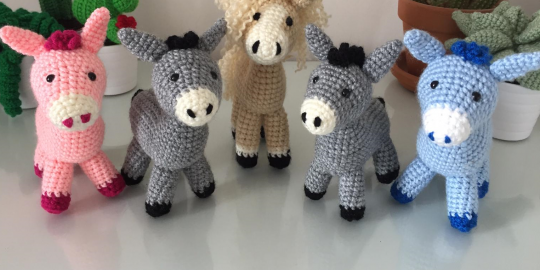 We have a range of ways you can use your crafting skills to help working horses and donkeys around the world.  From donating for our amazing pattern packs to knitting donkeys for volunteers to sell. Take a look at how you can get involved!
We are calling on you to join with supporters up and down the country and donate a donkey!
Crochet your own Harry horse! Plus a keyring donkey knitting pattern and Tote bag sewing pattern.
The Christmas Craft pack 2021
How to send in your crafted donkeys
Due to Covid our offices remain closed so we ask that you hold onto your completed donkeys for now or email [email protected] for an alternative address to send them to.
Thank you for your patience and understanding
If you have any questions about knitting and craft please do get in touch.