Q&A with Major Richard Waygood MBE
How the other horse lives Q&A with Major Richard Waygood MBE, Brooke Ambassador and Performance Manager for the British Eventing Team.
1. How many horses do you have on your yard?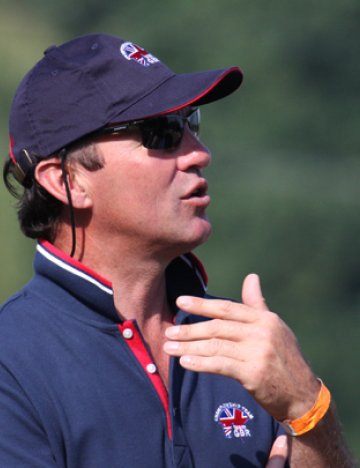 I normally have anywhere between 10 – 12 horses on the yard at any one time.
2. What are their names?
Each of the horses will each come with their own stable name and competition name. Much like Valegro is known as Blueberry around his yard.
3. How old are they?
Horses that come to us on the yard can be any age. They often start their competing at around the age of 4 and they're competing careers tend to finish at around the age of 16.
4. Do any of the horses have any quirky personality traits? 
Prospector Joe who we have on the yard at the minute and joined me in the #MyHackathon video sometimes has a sense of humour. He's a thoroughbred and likes to act like one – especially in the warm up arena.
 
5. What do the horses eat? Do they have any favourite treats?
I'm lucky to be sponsored by Saracen Horse Feeds so the horses on the yard always have a supply of good quality hard feed and hay. They are all partial to carrots too.
6. How do you make sure the horses are healthy? Do you have any tips on keeping your horse healthy?
We have a regular worming policy on the yard and we always make sure the paddocks are kept clean. The horses also have their legs checked every day. Also as soon as the weather is nice they are all turned out daily.
"My top tips for keeping your horse healthy are: get to know them so it's easy to notice any unusual peculiarities, know their normal temperature at rest and make sure the horse has a routine. Horses and people are the same – we all like routine."
7. Describe the horses' social life? What do they get up to when they're not working?
All of the stables have grills so they can communicate with one another. They also always get turned out together so they have the feeling of living in a herd. Each stable in the yard also has top doors so they look out – this is very therapeutic for them.
8. What's your favourite thing about Brooke's work to help working equines around the world? 
The fact that working equines not only benefit from Brooke's work but also the humans who depend on these animals benefit too. Brooke's work is designed to have longevity with the end goal being that the animal carers take ownership of the welfare and wellbeing of their working horse, donkey or mule.