How can you help
Fill a Brooke brick collection box with your spare change.
Donate and make a real difference to the lives of working horses.
Join MyHackathon and ride 100 miles in 100 days and raise £100 for Brooke.
'How The Other Horse Lives' aims to raise awareness of the need of working equines in developing countries by showing what they endure on a daily basis compared to well-kept horses here in the UK.
Charlotte Dujardin is supporting How the other horse lives
Brooke's Global Ambassador Charlotte Dujardin is supporting our How The Other Horse Lives campaign.
"I'm supporting Brooke's new campaign, How The Other Horse Lives. If you want to help, there are lots of ways you can get involved – signing up for monthly donations, by collecting spare change, but my favourite is MyHackathon."
"Hacking is really important for horses and riders – it keeps both fit, and for me, it's nice to have some chilled out time with the horses outside of the training arena. I love hacking out into the fields and having a big open space to ride in.
About How the other horse lives
Horses, donkeys and mules around the world are doing the hardest jobs in the toughest conditions. Their lives are unimaginable to UK horse-lovers. Sadly, working horses, donkeys and mules in developing countries often suffer in their day to day working lives because their owners don't have access to the skills or resources to properly look after them. 100 million working horses, donkeys and mules are the main source of income for around 600 million people.
"Will anyone who ever loved a horse... help us save them?"
Ready for change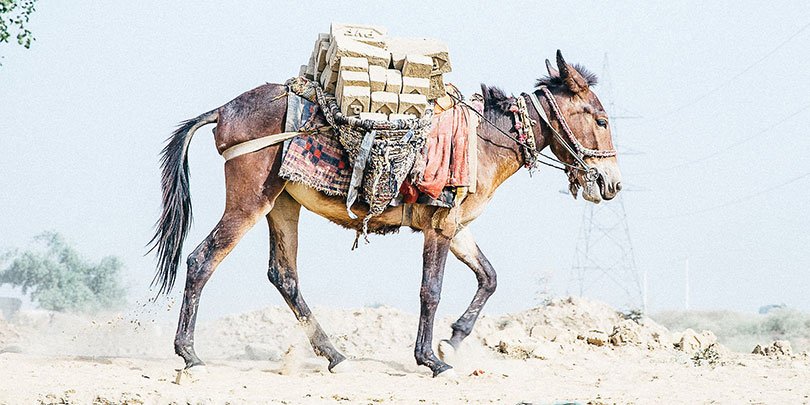 Unlike poor welfare in the UK, horses, donkeys and mules in developing countries suffer not from wilful neglect, but because of lack of knowledge, skills and services. Animal owners, local vets and farriers all welcome Brooke training and support.
The other horse in Pakistan