Walking to honour his wife's memory
Michael is walking the entire South West Coastal Path to honour the memory of his wife Ros and raise money for one of her favourite charities.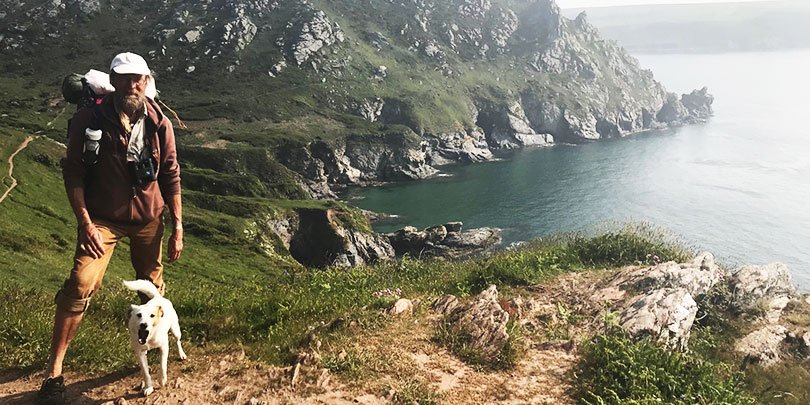 This summer 62-year-old Michael Weltike from Bradford-on-Avon plans to walk 700 miles - mostly barefoot - in memory of his wife Ros, who sadly died from cancer in December 2017.
Joined by his Parsons Russell Terrier, Woody, Michael is walking the entire length of the South West Coastal path, from Poole in Dorset, through Devon and Cornwall and back to Minehead in north Somerset. From there he'll walk all the way back to his starting point at Bradford-on-Avon. The route takes in many of the places Ros loved, such as Treen Beach in Cornwall and Porlock.
Michael is a huge believer and advocate for the health benefits - both physical and mental - of walking barefoot. He tries to go barefoot as much as possible, and as much as he can on natural surfaces. He maintains barefoot walking leaves him feeling far more energised than walking in boots.
Ros was a big animal lover and dedicated much of her life to caring for and nurturing animals, so Michael is hoping to raise £1,000 for Brooke, a charity which was close to his wife's heart.
You can donate by visiting Michael's Just Giving page