1 April 2021
to
1 April 2022
Bloom for Brooke
Share the delights of your garden and home grown produce to help working horses, donkeys and mules and the families who depend on them for their livelihoods.
What is Bloom for Brooke?
We all love our gardens and the joy that sharing our garden experiences with friends, family, neighbours and in your local community brings.
Here are four great ways to get involved and encourage donations to Brooke: 
Organise an open garden or traditional garden party and invite friends, family and neighbours
Sow, grow and gift your home-grown goods to family and friends
Set up a pop up honesty shop, offering cuttings, veggies, flowers, eggs or homemade jams and pickles
Open your garden virtually via Facebook
Inside your fundraising pack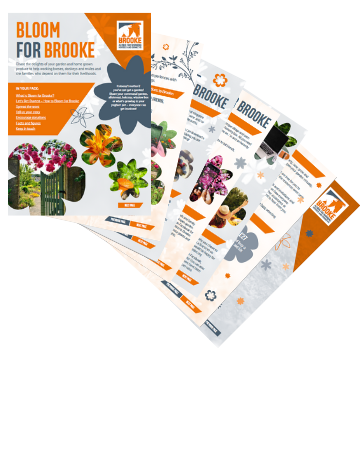 A step-by-step guide to hosting your Virtual Open Garden fundraiser
Ideas for Virtual Open Garden activities
Creative ways to share your garden
Tips for encouraging donations
Facts and messages, to show how important your loved ones' support is
You'll get your pack by email. This means you can get started straight away, and the funds your raise for Brooke will make an even bigger difference.
Additional Resources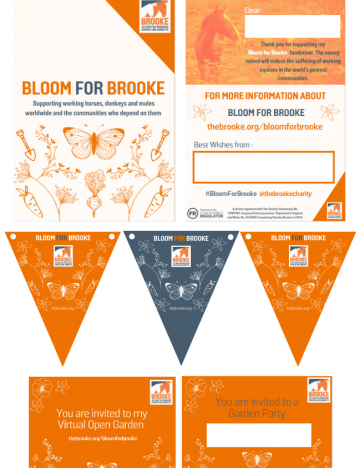 In addition to your fundraising pack we will email you some additional resources to help you Bloom for Brooke successfully. Downloadable materials available are:
Invitation
Bloom for Brooke posters (A4)
Thank-you card
Facebook image for virtual open garden
Honesty box card
Calling card
Bunting
Virtual gardens for you to enjoy
Take a look around some special gardens!
Need Help?
If you have any questions we would love to help. Please contact us at [email protected] or 0207 470 9393.