Become a volunteer speaker
Volunteer speakers are the voice of Brooke throughout the UK. They help raise vital awareness by giving talks about how we work to organisations, groups and schools. Talks can range from small groups of 5-10, to larger events and event cheque presentations from fundraisers – which are always lots of fun.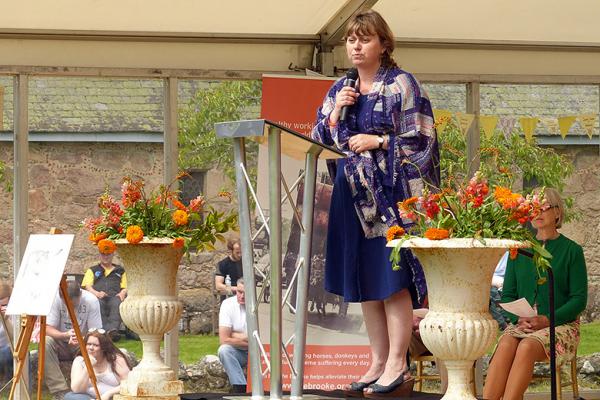 Help spread the word
Could you give a talk on behalf of Brooke and educate your community about our work?
We need even more people to help raise our profile across the UK, and tell as many people as possible about the amazing work our teams overseas do to help improve the lives of working horses, donkeys and mules.
We'll help and support you all the way with a special pack full of information and personal support from our dedicated fundraising team. And once you've done a talk we'd love to get feedback from you and anyone you gave the talk to.
Find everything a volunteer speaker needs, from role description to information for talks.
Become a volunteer speaker