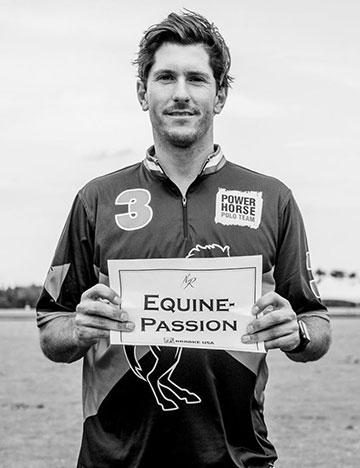 What time does your alarm go off and how do you start your day?
7:30am. First the gym and then off to the barn.
What is your role for Brooke?
Ambassador to Brooke USA.
How did you get into polo?
I'm a fourth generation polo player - that says it all! Polo and horses were in my life from the word go and I would not have wished for it any other way.
What's your typical day?
No such thing as typical day in my game! Given how much I travel, polo's infamous scheduling and what's going on, it keeps one on one's toes. However, one of the best moments of each day is in the late afternoon, sat with my horse carers and horses in the barn sharing a Mate (Argentine herbal tea).
What's your most memorable Brooke moment?
Being asked to become an ambassador for Brooke USA - what else?! However, earlier in the year I organised a benefit event for Brooke USA in Florida and it was pretty special seeing the final result and how much of a success it was... I truly was Proud to be Brooke!
I'm so blessed to do what I love for a living that I have nothing to complain about.
What is the worst part of your work?
I'm so blessed to do what I love for a living that I have nothing to complain about.
What is the best part?
Polo is a fabulous paradox. I have some amazing horses and friends in the game, but it is constantly changing, with different locations, events, tournaments and even horses - that makes it pretty special. The contrast between one moment having dinner with high dignitaries and the next being sat on a upturned bucket in the barn organising my horse list means the polo bug is a hard one to shake.
What would be your Plan B? What would you be doing if you weren't a polo player?
Sports! I played ice hockey to a pretty high level but my other interests are real estate and interior design.
What do you do after work?
I don't really class anything I do as "work", I'm pretty lucky to do what I love. However, on my down time I particularly like to play golf.
What makes you proud to be Brooke?
Equine passion, I make my living thanks to my four legged wards who live in positive five star luxury, but I know they are the lucky ones and there are many working equines at the other end of the scale, so I'm proud to make a difference to them and the people who depend on them.