Invest in animal health to prevent future pandemics, Brooke and partners ask
Action for Animal Health, a coalition led by Brooke and organisations including Compassion in World Farming and the World Veterinary Association, has released a report warning that global governments must invest in animal health services, if the world is to avoid future pandemics.   
With an estimated 60% of known infectious diseases and up to 75% of new or emerging infectious diseases coming from animals, the report shows that underinvestment in the animal health sector has led to shortages in the veterinary workforce, medicines and vaccines, and gaps in disease surveillance.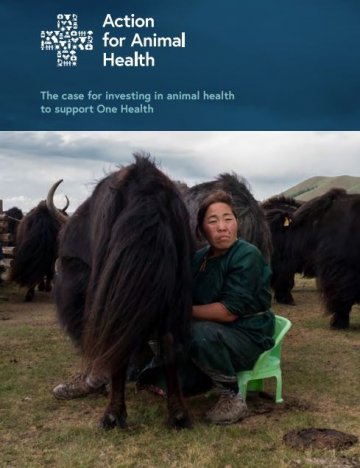 Gaps in the workforce mean diseases could spread untracked, with the number and quality of animal health workers varying wildly around the world.
Take Pakistan, estimated to have an animal population of one billion, compared with the UK's 131 million. However, Pakistan has just half of the UK's registered veterinarians: 12,000 compared to 24,000. Our world leaders must be held to account in ensuring that Covid-19 is the last global pandemic.
Action for Animal Health's report recommends stronger investment in the animal health workforce, surveillance, and improved access to veterinary medicines and vaccines in order to boost animal health systems – as well as better communication and data sharing across the One Health sectors.
While One Health is gaining traction at a global level to combat emerging health threats, there are significant barriers to delivering it on the ground because of the lack of investment in animal health systems. Outbreaks of animal and zoonotic diseases, and antimicrobial resistance, are the inevitable result of this lack of investment.

With Avian Influenza rapidly spreading across species and borders, this is the time to take action. We are only as strong as our weakest health system, and we need to invest in animal health to prevent the next pandemic.
The coalition, which launched in 2021, aims to build support for greater investment in animal health to protect animals, people and the planet. This support will help to effectively implement the coalition's One Health strategy, and to achieve Sustainable Development Goal 3 (good health and wellbeing).
Healthy animals are essential to human health. With humans and animals living in increasing proximity, animal health must receive the attention it deserves.
You can read the full report here. To find out more about Action for Animal Health and sign the call to action, visit actionforanimalhealth.org.