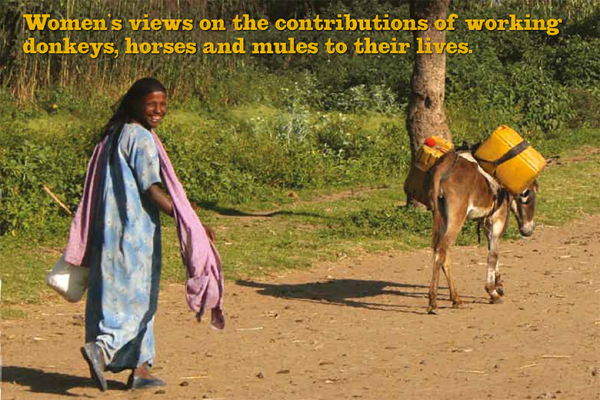 Voices from Women - Invisible Helpers report
Last year we launched the Invisible Helpers report (PDF, 7.8MB), where we shared the views of hundreds of women in Ethiopia, Kenya, India and Pakistan who rely on support from working equines to carry out household chores, increase their social status in communities, and earn an income. This income is used by families to feed themselves, pay for goods, enrol children in schools and pay for healthcare.
The Invisible Helpers report (PDF, 7.8MB) is now having a visible impact with policy makers less than a year after its launch. Our advocacy team has been working with the Vice Chairman of the European Parliament's Development Committee, Kostas Chrysogonos, to table a question to the European Commission relating to animal welfare and, in particular, working equine welfare, citing the Voices from Women report as a reference.
The European Commission is now obliged to give details of what measures, if any, it is undertaking to ensure that animal welfare is a driver for international development. With working donkeys, horses and mules highlighted especially, this parliamentary question marks a promising start for the Brooke in convincing policy makers at EU level and beyond to recognise the importance of working equine animals.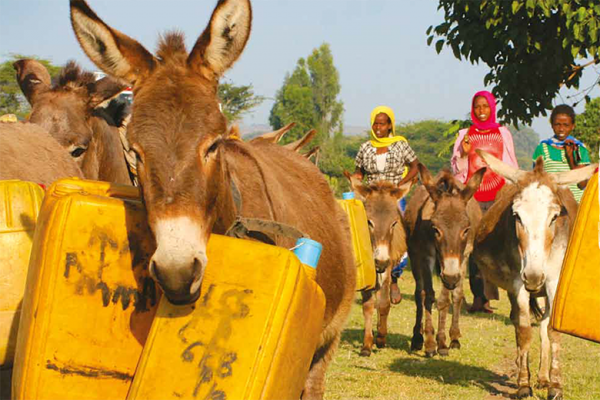 Equine welfare groups
In some communities the Brooke works in, women often lead the way in improving working equine welfare. Reshma is 22, and lives in Mahatwa village, Lucknow, India. She took the lead in forming an Equine Welfare Group in her community. She and other interested women asked the Block Development Officer for a loan that is available to families living below the poverty line. They were granted a loan of Rs 250,000, half of it subsidised, as the Officer was impressed by their proposal and the leadership and commitment of Reshma. Reshma has been leading the group and has been taught by a Brooke Veterinary Assistant Community Mobiliser how to inject a horse and is responsible for giving first aid to sick horses, donkeys and mules in her community.
Women of the Masai Mara
Recently, our Programme Advisor for Africa, Felix Holman, had the chance to visit one of our projects in Kenya. The donkeys in this community are the beasts of burden and not regarded as important as the cattle that give Masai men and households their status and power. However, the women of the community are bringing about change to the welfare of their animals and their children.