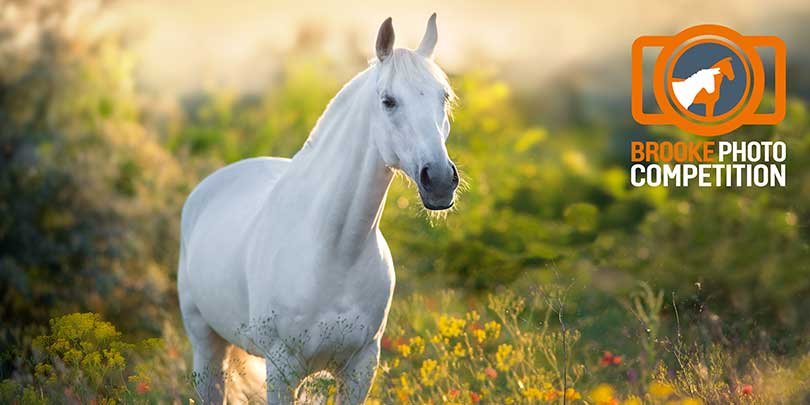 Who Can Enter?
The competition is open to budding amateurs and professional photographers alike, both within and outside of the UK. Upload your photo and donate £10 to submit your entry and help us make a difference to the lives of hard-working horses, donkeys and mules and the people who depend on them.
There are two categories:
Photos taken with a smartphone or tablet
Photos taken with a camera 
There are two themes:
Best portrait of a horse, donkey or mule
Best action shot of a horse, donkey or mule
The photo can be of your own animal or an animal in the wild.
The Prizes
Category 1: Photos taken with a smartphone/tablet:
A three-session digital photography course for beginners plus two tickets to any WEX event in the UK
Learn fast and build your confidence with Photography Course London's beginner's guide to digital photography – ideal if you can use a DSLR camera but need some help to make your shots professional looking. As well as learning theory, there are practical exercises in a variety of settings. 
Also included in the prize are two tickets to any WEX event in the UK. WEX events range from compelling and inspiring masterclasses on portraiture, to unique exhibitions and seminars led by prominent photographers in the industry.
Category 2: Photos taken with a camera
A masterclass day with acclaimed equine photographer Matthew Seed, plus the loan of a Hasselblad
Not available to the general public, this one-to-one photography masterclass with Matthew Seed is a once-in-a-lifetime opportunity. Taking place at his studio, you'll have the morning to engage with Matthew and ask those crucial technical questions, followed by lunch and an afternoon photoshoot which will allow you to perfect the skills you've learnt.
The prize also includes the loan of one of Hasselblad's X or H collection cameras for two weeks.
The camera loan is still available for international applicants. And if you're unable to attend the face-to-face masterclass in the UK, not to worry, Matthew will offer you a portfolio review and a Skype Masterclass instead!
How To Enter
You can submit your entry any time between 1 May and 2 September 2019.
Register and upload your photo ​using this form. 
To enter the competition, you must donate £10 to Brooke - after you submit the registration form, you'll be taken to a dedicated donate page to do this.
Join the #Brooke Fundraisers Facebook page to share your entry with others.
You're welcome to enter more than once but you must register each photo separately.
The Judges
We're please to announce the judges will be:
Matthew Seed - leading photographer of equine portraits
Gemma Tattersall - British Olympic rider 
Deborah Meaden - Dragons' Den investor and successful entrepreneur
I have been passionate about photography as an art form since the age of 12 when I received my first film camera. This competition is a wonderful opportunity for all horse lovers to get creative with photography to help raise funds for Brooke. I'm really looking forward to seeing a diverse range of photography styles and am honoured to have been invited to judge this competition.
As a lifelong lover of all things equine, I've taken countless photographs of not only my own horses but also the many that I've come across whilst on my travels. This competition is the perfect opportunity to show off your skills behind the lens and know that in doing so, you're helping horses, donkeys and mules around the world. I'm really excited to see all of the entries and perhaps take some inspiration for future photos of my own!
As a professional rider, horses are a huge part of my life and I love to take photographs of them. I'm really excited to see all of the competition entries and perhaps pick up a few tips for myself. The added bonus is that by entering this competition, you'll be contributing to Brooke's work around the world helping vulnerable working horses, donkeys and mules.