12 September 2021 - 10:00am
Great North Run 2021
The Great North Run is one of the world's most iconic and popular half marathons. Please join us on Sunday, 12 September 2021 and run for Brooke.
APPLY TO RUN FOR BROOKE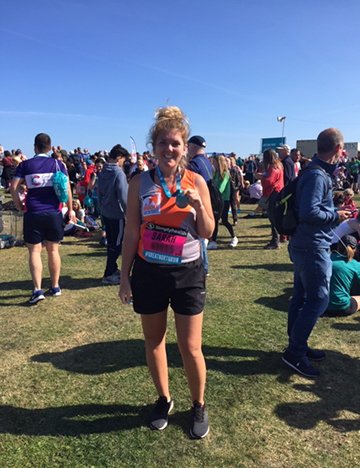 We still have a limited number of places available for the Great North Run 2021. Join Team Brooke and help to help ease the pain and suffering of hard working horses, donkeys and mules in some of the world's poorest communities.
Please note: we ask that each runner commits to a minimum fundraising pledge of £390 to cover the cost of the place and to raise money to support Brooke's work. We also ask that all successful applicants pay a non-refundable £45 registration fee to secure their place.
It was a pleasure and such a great experience doing the run and I'm so pleased I ran for a fabulous charity.
HOW WE'LL SUPPORT YOU
If you choose to run in support of Brooke, we'll be there to support you every step of the way, including:
A #TeamBrooke technical running vest
Fun tips and advice to help you reach your sponsorship target, including a fundraising pack
Regular e-mails with fundraising and training advice
Personalised support from our friendly fundraising team
Cheer points on the day and a meeting point after the race with refreshments to celebrate your run.
ANY QUESTIONS?
E-mail our Community Team.
The Great North Run is an incredibly exciting half marathon, with over 60,000 people usually taking part. Running for Brooke will improve the lives of working horses, donkeys and mules across the globe. Being part of Team Brooke means you will be supported every step of the way.