DonkaDoodle Art Competition
The winners have been announced! Thank you to everyone who participated in the DonkaDoodle Art Competition. Each and every one of your entries was brilliant! Thank you as well to everyone who voted for their favourite entries on social media.
And the winners are...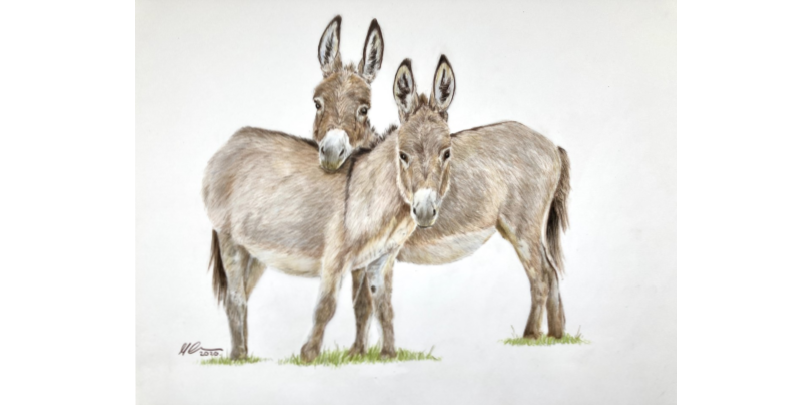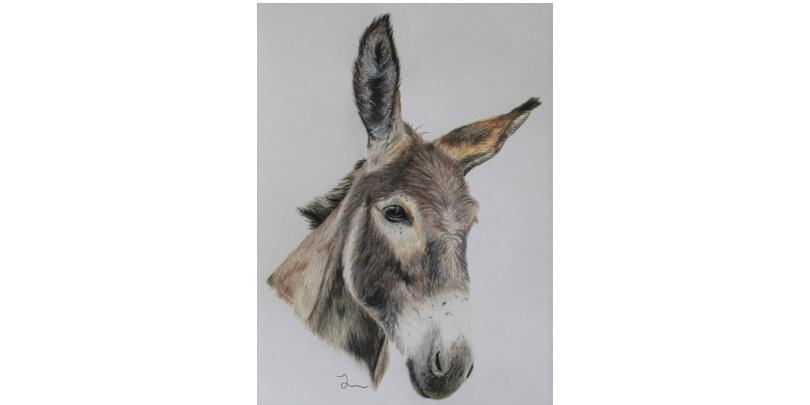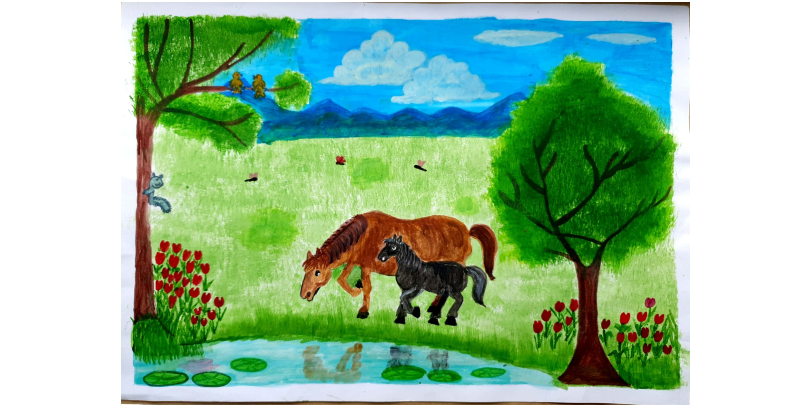 DONKADOODLE HALL OF FAME
Thank you for your incredible entries! You can browse through our 'Hall Of Fame' to view all the fabulous artwork submitted.
The Competition
After seeing the amazing artwork produced by supporters during our DonkaDoodle daily challenge on social media, we would love your help in designing brand new Brooke greeting cards, to be sold online in our Brooke shop.
All artwork entries must include a horse, donkey or mule and try to reflect an element of Brooke's work.
The artwork can be done in any traditional medium (paint, pencil, pastel, etc.). Photographs, sculptures, and digital paintings or other digitally-created artworks are not eligible for entry. *Due to popular demand, we are now accepting digital entries! 
The entry must be your own original work and any artwork copied from a photograph needs written permission from the originator. However, please feel free to use any photos featured on our website. We have created a gallery you are welcome to use for inspiration.
Please read our full DonkaDoodle Art Competition terms and conditions before entering.
Age Categories
There will be 3 winners, 1 from each of the following age categories:
18 years and over
12 – 17 years
Under 12 years
*Please note that any artwork produced by persons under 16 years will need to be submitted via a parent or legal guardian.
Prizes
All winners will receive the following:
5 packs (50 cards) of their winning design
£50 art voucher to be spent online or in store at Great Art
A Brooke goody bag for all winners and shortlisted entries (due to COVID-19, these may be sent once restrictions are lifted)
Entry Fee
Entry for the competition is £5 per entry. As the COVID-19 pandemic reaches the countries we work in, local communities are becoming more dependent than ever on their horses, donkeys and mules to maintain their livelihoods and health, which is why your support and donations have never been so important.
Shortlist
Entries will close on 28 June and a shortlist of the top pieces of artwork will be created. The winning pieces will then be voted for by Brooke supporters via our Facebook page, where we will announce the deadline for voting. Those shortlisted will be informed once voting is live.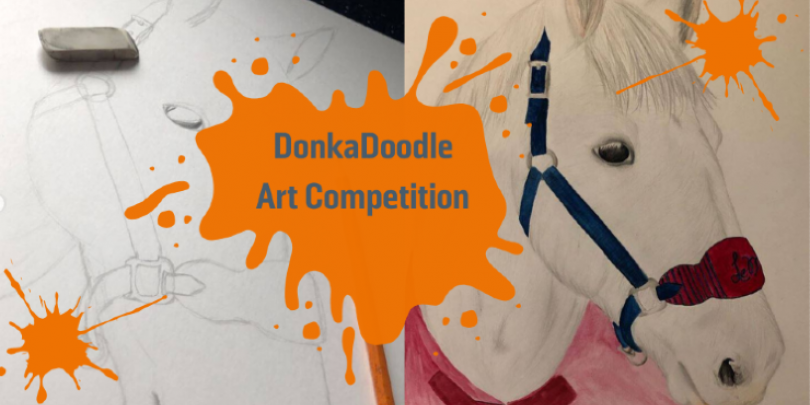 Tips For Photographing Artwork
When entering your artwork, please make sure the photographs are clear and show your artwork at its best. Any blurred or out-of-focus photographs will not be considered for the shortlist. Please ensure that:
the picture is in focus
the photograph is taken straight on
there are no reflections
you crop the picture - we don't want any background (including mount)
Here are some handy tips on how to photograph your artwork.
Good Luck!
Don't forget to share photos of your artwork on your social media channels and to tag us! We will try and share as many as we can.
We would like to wish you all the best of luck and hope you have lots of fun in the process of creating your masterpieces. All entries will be featured in our DonkaDoodle 'Wall of Fame' and may be shared with our supporters on social media.
Your artwork will help to transform the life of a horse, donkey or mule in need. Thank you!