1 June 2021
to
4 January 2022
Craft for Brooke - The Christmas pack!
Get crafty with our Christmas pattern pack and share the Kindness at Christmas.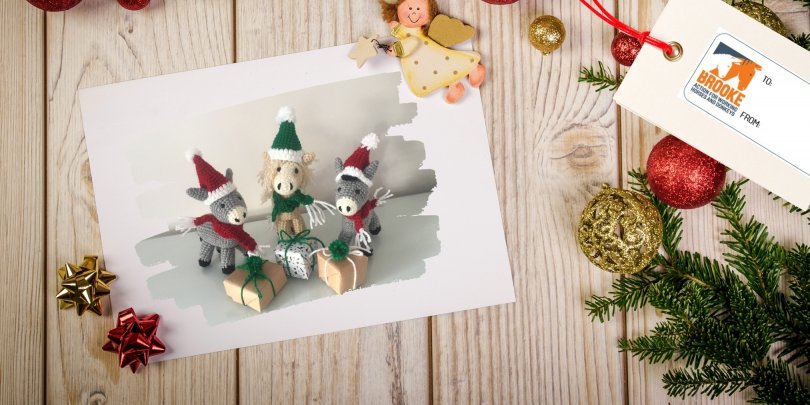 We are calling on our crafters to join in our Christmas appeal #KindnessAtChristmas.
Now more than ever, we've learnt how important it is to be kind. Small acts of kindness can make a difference, but the Brooke community have gone one step further this year. They've come together to help working animals during the toughest of times.
We ask for you to continue this kindness and make your Christmas donation in exchange for our Christmas Craft pack. Once you have crafted one of our designs we suggest you gift it to someone special or someone you know that needs an extra bit of #KindnessAtChristmas.
You can spread the kindness in two easy steps:
 Request your Christmas craft pack and make your Christmas donation  to help Brooke continue its vital work.
 When you are ready please consider gifting your completed craft to someone in need of kindness - if possible print out and complete our special label to attach to the gift.
TOP TIP! Need more craft supplies? We recommend buying through AmazonSmile so that you can generate another donation for Brooke!
Why We Ask For A Donation
Millions of horses, donkeys and mules are still struggling to survive. For them, Christmas will be just another day of suffering. Your donation will make the world of difference to their lives this Christmas.
Your donation will help Brooke continue its vital work around the world, at Christmas and throughout the year, as we fight to improve the lives of working horses, donkeys and mules and the people that depend on them. 
Request Your Christmas craft pattern pack!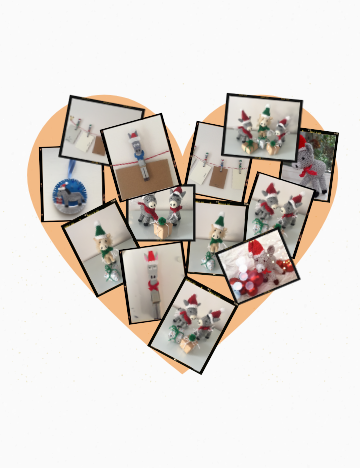 We can't wait to send you our special Christmas pattern pack which contains:
Little Christmas crochet donkey

Donkey card holder  

Little Christmas knitted donkey

Donkey tree decoration
We are currently sending these guides out by email only. This will arrive instantly as a PDF guide which you can view on your device or print at home. 
We ask that you do not share the patterns, but please do spread the word and tell people to visit our website to request their own.
Gifting your craft!