'TAILS FROM THE FIELD'
Equines at Work – a collection of artwork depicting working horses, donkeys and mules from around the world
Brooke is holding its first ever exhibition of artwork donated to the charity to raise vital funds to help ease the suffering of working horses, donkeys and mules.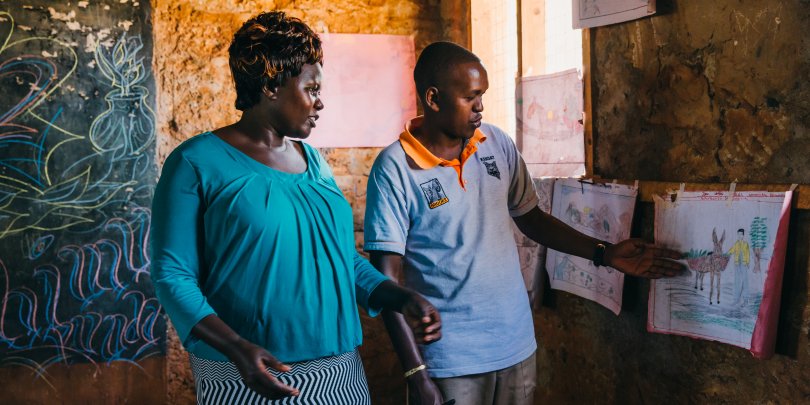 VENUE
Cheshire Military Museum, the Castle, Chester, Cheshire CH1 2DN.
Open daily to the public 10 am-5 pm. Entry fee to the museum: £4 *
Nearest public car park: Little Roodee (3 minute walk)
Tel: 01244 327617
*Visitors to the exhibition will be asked to pay nominal entry fee and can take time to wander the museum at leisure. The admission fee for an adult is £4, £2 senior citizens/students with other concessions available. These admission fees are charged to support the upkeep of the museum. On 28 September for those attending the Auction evening, entry is by invitation only and is free.
HOW YOU CAN GET INVOLVED
You can visit Brooke's temporary pop-up exhibition which is open to the public from Monday 23 to Saturday 28 September 2019
You can bid for the items in the exhibition online
You can place a sealed bid in the auction box at the exhibition
If you'd like to bid on item(s), you can request an invitation to attend live auction and bid at a private auction event on Saturday 28 September 2018
MAKE AN ONLINE AUCTION BID - COMING SOON
The Givergy Auction will launch in the coming weeks where you will be able to preview the collection of artwork. Check back soon!
LIVE AUCTION
The exhibition culminates with a canapes drinks reception and live auction, beginning with highest bids received online.
Saturday 28 September 2019, 6.30pm - 8.30pm
Cheshire Military Members Club, Cheshire Military Museum, the Castle, Chester, Cheshire CH1 2DN
Please note that this event is By Invitation Only.
If you would like to attend the live auction, please contact [email protected]
COOL & UNUSUAL ARTWORK?
Would you like to donate a piece of your artwork to raise vital funds to make a positive difference to the working horses, donkeys and mules around the world, and help the families they support? We are particularly keen to add value to the existing collection with the focus of the exhibition displaying a broad spectrum of art and crafts of working equines from the UK, overseas and particularly working equines from the countries we work in. Artwork may include paintings, pencil drawings, sculpture, pottery, local arts and crafts, quilting, etc. The more unusual the better!
Contact [email protected] to donate.