Pages tagged: Education, Equines, Mules, Capacity building, How we help animals
To make a lasting difference to future generations of animals, our veterinary teams work to strengthen existing healthcare infrastructures.
This manual is a guide to improving the welfare of working animals through collective action, while taking into account the context of different target populations in terms of welfare risks to working animals and the vulnerability of their owners' livelihoods.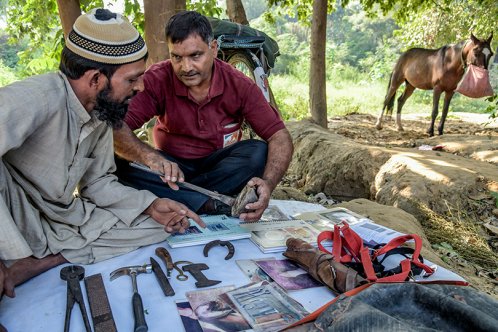 Brooke's new Global Farriery Project aims to transform the farriery trade in low and middle income countries and make lasting improvements to animal welfare ensuring that healthy and happy working equids can continue to support communities' livelihoods.